Pangea Products
Monday 6 May 2019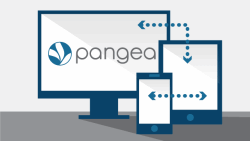 VOA, OCB, MBN and RFE/RL language services gained a 48% - 4800% increase in visits since moving to the Pangea CMS Mobile platform 6 months ago. We hope to continue that success with our next challenge - Responsive Design.
Responsive is where design and development responds to the user's behavior and environment -- based on screen size, platform and orientation. That means, for example, as the user switches from their laptop to iPad, the website design should automatically respond to accommodate.
We are in the early stages of analyzing and developing the way forward, building with a "mobile first" approach, determining the best ways to display content, images, and multimedia for any environment, any device.
------
UPDATE: In mid-April 2014, we launched a blog dedicated to our Responsive Design process. Members of our product, user experience, development and design teams will share insights and information about our journey to reinvent Pangea CMS -- posting what works and what doesn't -- learning along the way. Be sure to
check it out
.