Article Teaser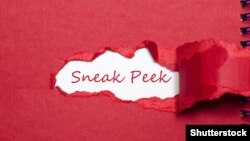 About
The purpose of Teaser is to get the attention of readers and motivate them to open your article on section page. If you leave Teaser content options blank teaser is automatically created from data set on the Article content page. Teaser can be seen on Section Page when assigned to appropriate Widget.

Navigating to Teaser Content
Search for Article > open it for editing > switch to Teaser Content Tab.
Teaser Options
It is mainly about adding attractive image to capture readers attention. While the actual article image can be different.
Teaser Graphic Caption - Text will appear below Image.
Label - Will be displayed before title. It overrides zone name on widget level.
Teaser Title - Displays title on widget level.
Teaser Introduction - display on widget level if widget and its layout support it.
How Teaser displays on front end site
This is for example on split article widget. Image and text is used as set in Teaser content tab. Compare to actual article image title and zone on right.